Fast Safe Demolition for Lubbock Area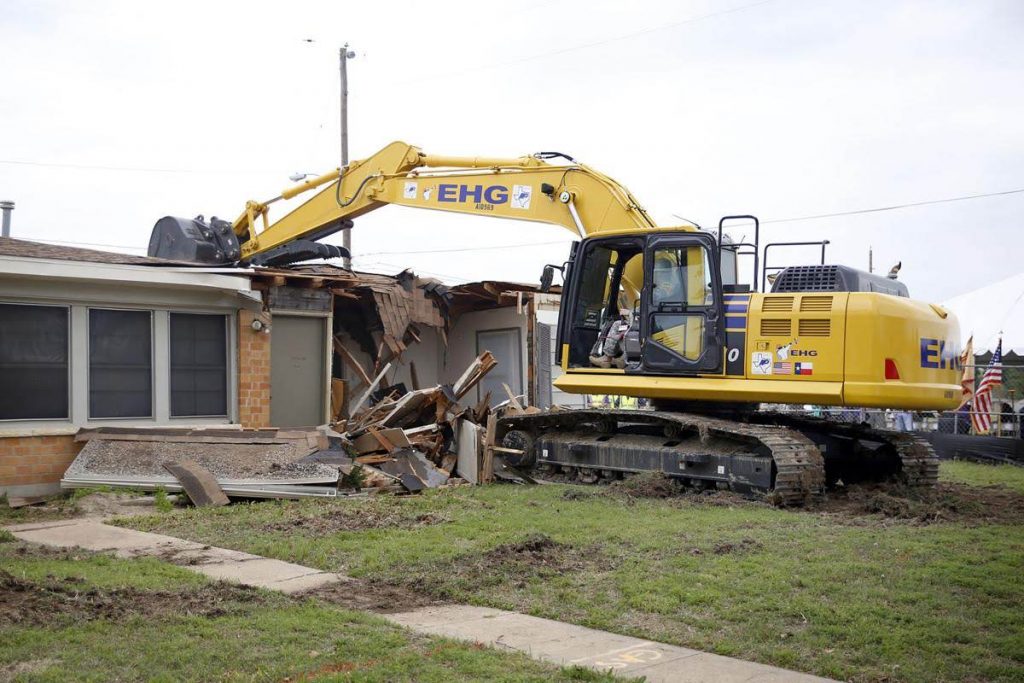 Happy Trash offers fast and safe demolition services for the Lubbock area. We provide residential and commercial demolition up to 2 story height buildings of all sq foot ranges from small projects to large warehouses and factories.
You can have Happy Trash demolish up to the concrete or through the concrete, including full site cleanup and debris haul off or removal. Get your vegetation, trees, and landscaping removed as well if needed.
You will get a competitive price and fast service for up to 2 story residential and commercial demolition construction in the Lubbock Texas area. Call or email with your job specifics for a quote.
Demo work is dangerous
Demolishing buildings is a challenging and expensive job. It has been our experience that when people try to do this job themselves they end up spending more money on equipment rental and roll off dumpsters or dump costs then hiring out the full demo and having an insured company complete the demolition for them. If you have a building, mobile home, or other structure that needs to come down safely then please let us come look at the project and give some suggestions before you get in over your head. We bid private, corporate, and governmental demolition jobs at a competitive price and complete the jobs in a timely manor.
To demolish a building takes a large amount of heavy equipment such as excavators, backhoes, skid steers, and large trailers to haul off the debris. Sometimes people try to tear a building down using the wrong equipment and end up raising the price of the job by scooping up large amounts of dirt on the job site greatly increasing the dump costs due to the weight of the dirt. Demolition jobs should be handled very professionally and with experience. If you have questions about how to tackle a demo job in the Lubbock area please call Happy Trash before getting in over your head.
Site leveling after demolition
After demolition work the ground can be full of damage from heavy equipment. For additional work we can bring in dirt to level the ground out and create a flat job site after the demo is complete.