Roll Off Containers Lubbock TX
To hear our prices, get a roll off container delivered, or just for some happy conversation. Our staff are hand selected to be happy and friendly. They are also trained to work with your company to deliver the waste management services you actually need. Our roll-off dumpsters are delivered fast. We can place containers in tight locations. We offer after hours pickup, volume discounts, advertising with our company, and services never before heard or seen in the Roll Off Trash Industry. In fact, we are committed to revolutionizing the trash industry.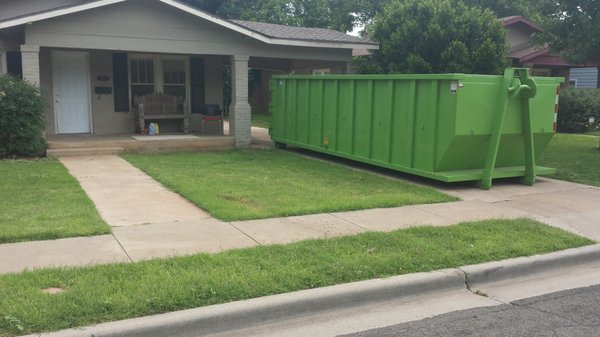 Happy Trash consistently delivers trash and garbage services you never believed you could experience.
We will let you actually use our roll off containers to make your company money! (unheard of in the industry)
We will reward you for volume usage (unheard of in the industry)
Is there something you wish your roll off container could do for you? Let's just see if we can make that happen.
Nice containers, good prices, happy service with happy trash roll off containers
More information about our Roll Off Containers Lubbock TX services:
Construction companies
Businesses with high trash volume
Businesses with bulky trash needs
Individuals needing one time trash or garbage cleanup
usinesses wanting more advertizing
We will allow you to split the price of your dumps and advertizing between multiple businesses (call for details)
secure storage solutions with video capture recording and texting
apartment complex trash solutions
temporary or permanent
roll off containers and waste management solutions without contracts long term
What problems do you have with current roll off container?
Call Happy Trash and tell us what you want done differently, how you want your trash handled and what waste management solutions you want fixed. We will tailor a garbage pickup program for your needs. Our trash containers will be modified to fit exactly what you need. If any junk hauling business is willing to solve your trash problem it's Happy Trash. When looking for a roll off container here are a few tips to use to help you choose the company you go with.